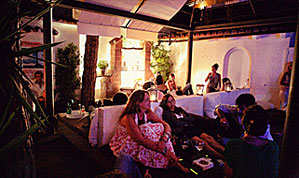 I t is murmured that it only appears at sunset and that it vanishes at dawn, that it's white as the light, that you can feel the mediterranean freshness and that people who visit it experiment a state of pure entertainment and peace...
O ur club is conformed by two outdoor terraces to enjoy a fresh and nice atmosphere, full of conversations and smiles where you'll be able to enjoy a full assortment of cocktails, Premium gins, rums and vodkas offering a selection of the best drinks.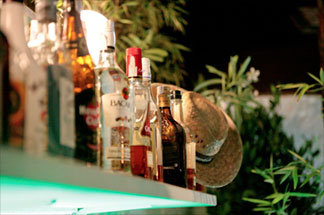 I n the two indoor rooms you'll dance and enjoy our music, friends; happiness and great atmosphere is what you will find, making you enjoy the night is our priority, that is why we prepare the best parties night after night.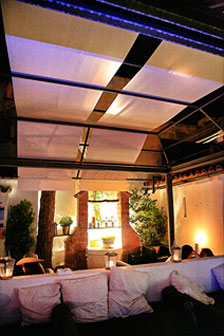 I f you want your party to be the most exclusive, want to make a pitching, an act, you're a group and you want a private space, you want a catering for a celebration; we offer you the possibility to book a room, an area at one of the Terraces or the whole club, do not doubt it contact us and we will find the best option for your idea.
Greeks used to say that the best conversations are taken under the good company of the stars and the moon. Take a deep breath and have fun...
... you are now at the "Secret"